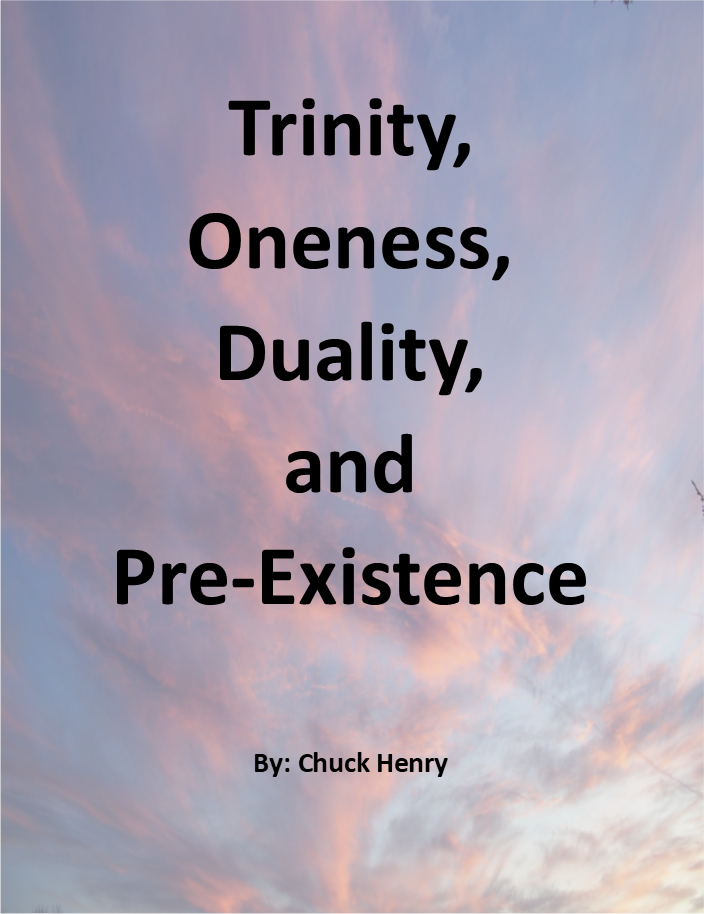 Trinity, Oneness, Duality and Pre-Existence
This book is now available in an
easy-to-read, hardback form!
Click here for more info.
Chuck Henry, a very sincere, dedicated student of Scripture has put together the most exhaustive study we have ever read regarding the "Trinity" and other doctrines. Have you ever heard of "oneness," "duality" or "twinity"? He explains these doctrines in quite some detail to insure one would have sufficient information to make a determination as to whether these doctrines have their root in Scripture or otherwise. In addition, he shows Scriptural proof why and how there absolutely can be only ONE YAHWEH in form or Name. These are all very important to our salvation. You may access this document to read online or download here. After reading this, should you have any questions or comments, feel free to contact us and we will gladly pass them onto him.
The author of the book was challenged to a debate on the portion of his book dealing with the pre-existence doctrine only. The debate was held at the Assembly of Yahweh 7th Day in Cisco, Texas, on June 22, 2019. So long as the video is available, you can access it by clicking here. In the alternative, a transcript of the debate is available by clicking here. After viewing and/or reading the debate, feel free to email us any questions and we will see they are sent to the author for comments/answers.
May our Heavenly Father guide each and every person seeking Him with an open and sincere heart!